Ultimate action b-movie legend Daniel Bernhardt gets Bob Odenkirked jacked!
Well, this has to be one of the oddest videos to ever pop up in my YouTube video feed. Bob Odenkirk is best known to many as Saul Goodman in Breaking Bad and in the spin-off Better Call Saul. Or, to me and many others, he's best known for his comedic work on shows like Mr. Show starring Bob and David Cross. Well, it looks like Mr. Odenkirk is apparently getting ripped and looking swole as he has beefed up to star in his own John Wick style action film (and perhaps franchise) with the upcoming film Nobody.
I'm sure you've seen the trailers or television commercials. (I mean, this does look to have all the makings of a modern everyman action banger!) However, in another odd example of when worlds collide, I stumbled upon this YouTube video shot for Men's Health magazine where Bob Odenkirk goes through his Nobody training regime alongside none other than the great Daniel Bernhardt. Take a look below!
Daniel Bernhardt Keeps the Kumite Alive and Kicking in 'Bloodsport 3'
Daniel Bernhardt Trains Bob Odenkirk
To many an ultimate action movie fan, Bernhardt is best known for his decades worth of ultimate action movies (yes, many are b-movies… but we don't see the world that way). These include such classic roles as Alex Cardo in Bloodsport II, III and (in a different role) IV, and starring and spot roles in films like Future War (1997), Perfect Target (1997), G2 – Mortal Conquest (1999), The Librarians (2003) and The Cutter (2005).
Since his heyday as a leading man and actor in the 90s and early 2000s though, Bernhardt has transitioned more into a stunt-specific role as a stunt actor and performer. In this capacity he's worked consistently and quite successfully in high octane scenes in films like The Matrix Reloaded (2003), The Hunger Games: Catching Fire (2013), John Wick (2014), Logan (2017), Hobbs & Shaw (2019) and more.
I also have to shoutout a phenomenal action sequence from a similar funny man turned action star show with Bernhardt alongside Bill Hader in Barry. He's also apparently done quite a bit a work as a personal trainer of sorts. Or at least a stunt performer mentor for the likes of Mr. Odenkirk as he preps for his role in Nobody.
Daniel Bernhardt is the Kumite-Highlander in 'G2: Mortal Conquest' (1999)
Bob Odenkirk Goes John Wick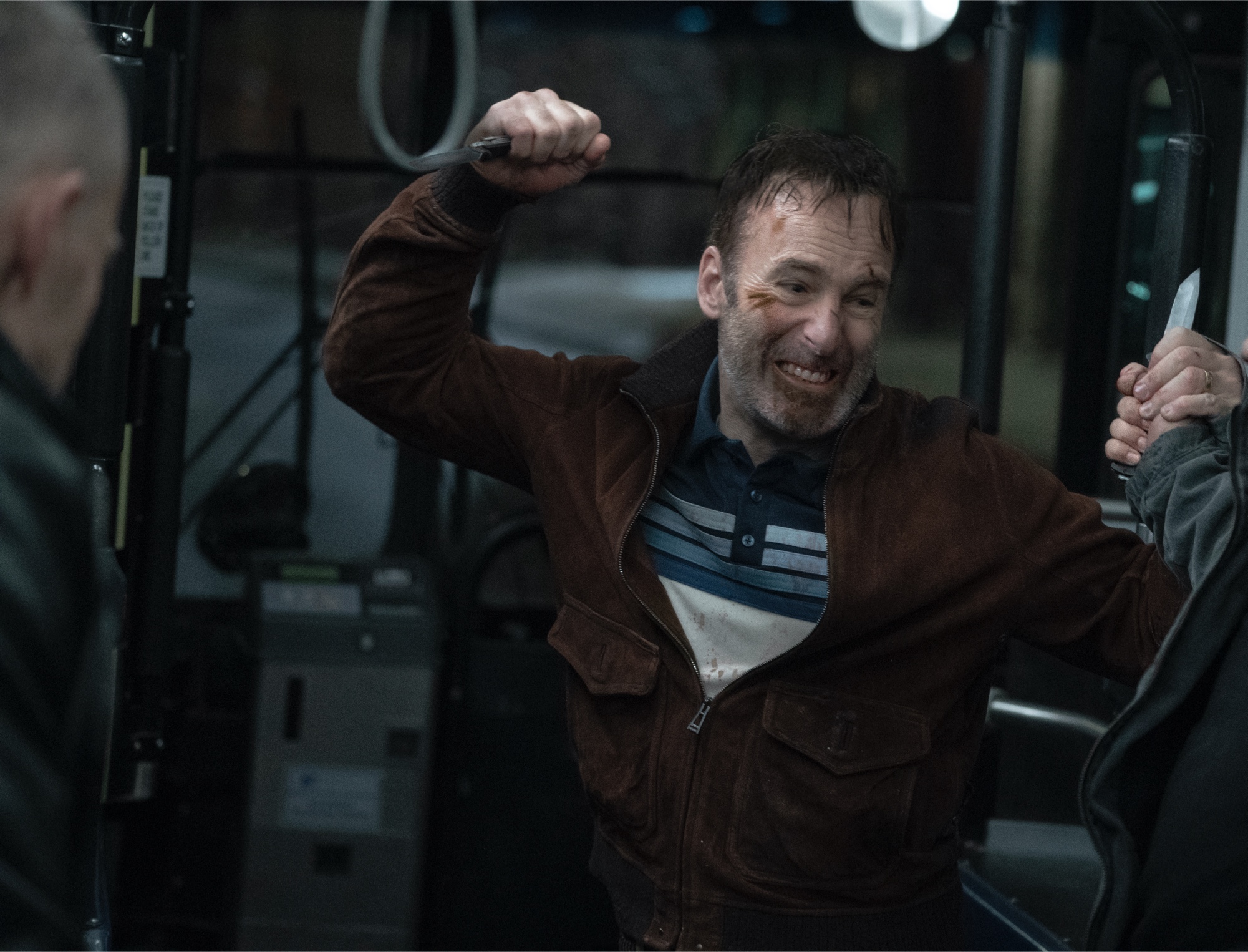 The connecting factor clearly appears to be the writer and producers of Nobody – Derek Kolstad and David Leitch. Both former stunt performers who worked with Bernhardt for years, these actors are quite legendary in their own ultimate action exploits as well. The duo created John Wick and it seems like they most probably connected Bernhardt with Odenkirk to help him get in shape and get his body prepared for the stunt performances.
It's kind of a fascinating watch too. You have Bob going through his workout routine as he re-explains what he's doing and why. He does some basic cardio and workout circuits before diving into some specific stunt performance prep and boxing.
It's really odd overall though as it's not really a funny video per se. Odenkirk seems quite serious about his workout routine and clearly looks to be enjoying it. You can see he's quite a bit fitter too. Bernhardt mostly stands in the background and gives the occasionally "great Bob" to keep the man motivated. I'm just curious if he's shown Odenkirk Bloodsport 4: The Dark Kumite yet or not…
A Case for Daniel Bernhardt and 'Bloodsport 4: The Dark Kumite' (1999)