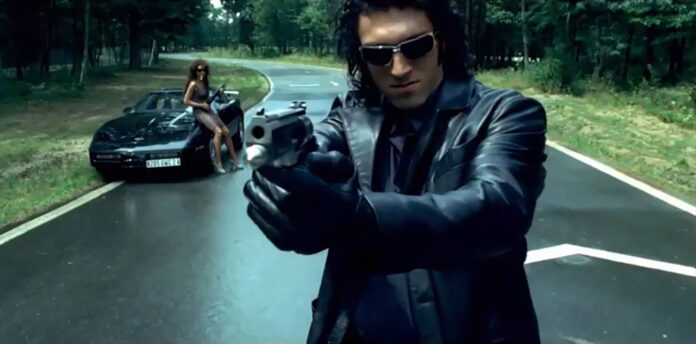 Ranking the best French action movies to find the films which are truly the most ultimate.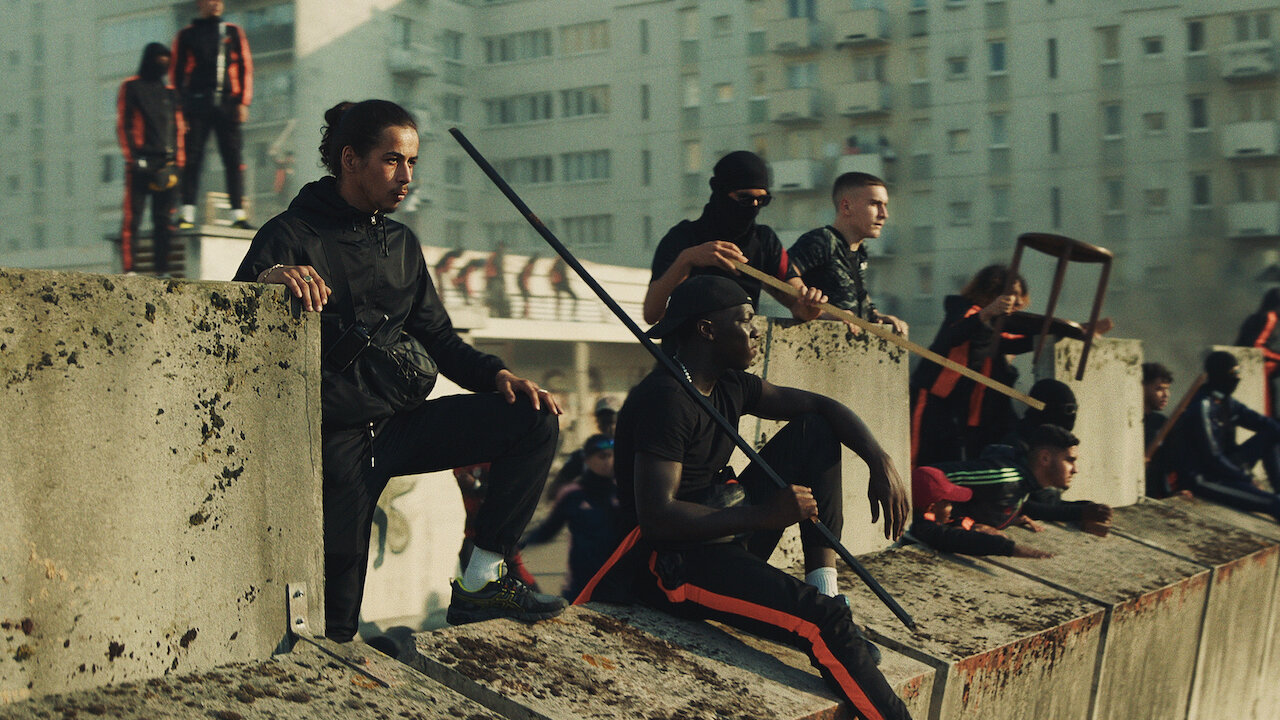 France has a long tradition of first-class cinema, and is famous for its auteur and arthouse films. In the 1990s, French films also entered the action arena. The blending of American spectacle cinema with character-driven plots and artistic visuals gave us many unique masterpieces, and in this ranking we present you the ten all-time French action classics!
10) Taxi (1998)
Luc Besson garnered commercial and critical acclaim as a director, but has been equally prolific as a producer and writer. Taxi is one of his earliest – and still best – creations from the producer's office. After turning the freeway into is personal race track, taxi driver Daniel is coerced by the police to use his driving skills help them catch a gang of bank robbers. 
The idea of a tuned-up Peugeot only works in France, but it fits perfectly into this film. Daniel's attitude and prowess give rise to many instances of exciting and light-hearted car action that are elevated by some sharp editing. The plot is dorky, characters are goofy, and jokes are silly. But it's all pulled together nicely to create a cheer- and colorful action comedy with lots of awesome car action.
25 years after Jackie Chan's fun take on the City Hunter manga series, comedy specialist Philippe Lacheau took a shot at the material. Private investigator Larson is a skilled private investigator and compulsive skirt chaser. His next job is to protect "Cupid's perfume", that makes its wearer irresistibly attractive. The perfume is stolen, and the battle against villains and temptation begins.

The adventures of this action hero and clumsy charmer feature plenty of laugh-out loud moments, spectacular action sequences, and energetic performances. The numerous fights and other confrontations are choreographed flawlessly, and are slapstick of the best kind. City Hunter is a joyful and sexy actioner, that's how you do a comic book movie!
Point Blank is the ultimate lean action thriller, there's not a single ounce of ballast in this film. Hospital worker Samuel's pregnant wife is abducted. He is coerced by some criminals to get their boss, who got injured in a shootout, out of the hospital. Samuel embarks on a frantic race with the police, that only intensifies when he discovers that his patient carries an explosive secret.

The simple premise is straightforwardly executed, a cat and mouse game with a few perfectly timed twists. The action is filmed with maximum impact while never becoming hectic. There are no big set pieces, just a handful of characters going after each other. Point Blank starts on a tense premise, effectively builds up momentum, and ends in a total adrenaline overdose. 
7) Mesrine (Part 1 & 2, 2008)
France has a tradition of producing gripping crime thrillers, and the two Mesrine movies arguably stand out as the most spectacular and action-packed. The films re-tell the life of infamous French criminal Jacques Mesrine, whose spectacular heists and prison escapes earned him the title of public enemy no. 1 in the 1970s. 
Vincent Cassel plays Mesrine with an intensity and confidence like he was born for the role. Brutal, charming and erratic, his performance captures all the facets of this extremely flawed but interesting character. The films have top notch production values with well-dosed escalations of brutal violence that are shot in style but at the same time keep a gritty realism. It all adds up to a great biopic, putting Mesrine right up there with all the classic American Gangster flicks.
La Femme Nikita put Luc Besson on the map as expert for action-packed and visually striking spectacle made in France. Guttersnipe Nikita is involuntarily recruited for a secret government program. She is trained to become an assassin, and thanks to her natural talent she becomes the best of them all. When she gets a taste of normal life again, including a romantic relationship, tough choices are ahead for her. Besson serves us an unlikely, almost cheesy story, that is executed brilliantly, however. 
Anne Parillaud's portrayal of Nikita is one of a kind, featuring an impressive range of emotions during her transformation from street junkie to assassin and loving partner. The film has an ultra-slick look, also in the action sequences. Big-ass guns are blowing huge holes into everyone and everything, and Besson stages the brutal shootouts with an elegance akin to John Woo's films. La Femme Nikita is a timeless classic, a testimony to the raw creative energy of a visionary director.
Kiss of the Dragon: Jet Li and Luc Besson's Martial Arts Masterpiece
The Greek goddess of wisdom ironically (or cynically) lends her name to Athena. When the boy Idir is killed in a French suburb, turmoil erupts in the quarter of Athena with violent clashes between the disillusioned youth and the riot police. Idir's three brothers are trapped amid the chaos: Karim orchestrates the riots, Moktar tries to hide his drug supplies, and Abdel desperately seeks to protect the quarter's residents. 
The 10-minute opening sequence, that seems to be filmed in a single take, shows us an astonishing eruption of violence, and creates an intimidating sense of immersion right from the start. The camera is always on the move, with long shots that follow the protagonists through the chaos of this urban war zone. Athena is masterfully shot and unbelievably thrilling, but its uncompromising artistic vision doesn't make it a film you would watch for having a good time. 
Welcome to Escape from New York as a popcorn action flick! In the near future, the most dangerous districts of Paris have been sealed off by walls. Police officer Damien (Cyril Raffaelli) is sent into district 13 to find a bomb that is set to go off and wipe out everyone living there. He teams up with master acrobat and resident Leito (David Belle), who goes after a crime boss that has abducted his sister. The film's setup works as a metaphor for the neglected French suburban areas.
That thought will not stay on your mind very long, though, as the story and setting just serve as template for one insane action sequence after another. Belle is the inventor of Parkours, and Raffaelli one of France's most talented martial artists. Every single chase and fight scene with them is a highlight, but there's plenty of other crisp action sequences. District B13 is high-octane awesomeness, and one of the best action films of its decade!
The Greatest Foreign Action Film is Luc Besson's 'District B13' (2004)
After his awesome debut Crying Freeman, director Christophe Gans worked his magic again, and created an action-packed classic for the ages. Grégoire de Fronsac and his Iroquois companion Mani are tasked by the French king to track down a mysterious beast that roams through a province ripping peasants apart. Gans thoroughly dusted off the historic adventure genre and created a wild mix of costume drama, monster horror and martial arts flick.
The 18th Century french countryside becomes a mystical place full of secrets and dangers, and the plot takes one turn after the other. The atmosphere and composition of every scene is just perfect, and we are acquainted with many memorable and charismatic characters. There's also a big variety of killer action sequences with sword duels, monster hunts, and martial arts battles. Brotherhood of the Wolf is thrilling, grisly and sexy, this is what cinema was invented for!
Get ready for the ultimate assault on your senses, the Dobermann is in town! The gangster Dobermann and his gang terrorize Paris with their robberies. Police commissioner Christini picks up their trail, and makes it his personal calling to hunt the Dobermann down by the most brutal means possible. Everything about Dobermann is in total overdrive mode. Brutality, profanity and crude humor reign supreme, it's like the adaptation of the most obnoxious comic book on earth.  
Emerging superstars Casssell and Belucci deliver impressive performance as Dobermann and his lover Nat, but it is Tcheky Karyo who blows up the screen every time he shows up as sadistic police inspector. The last third of the movie is a delirious, stroboscopic bloodbath, an inferno of blood and gunfire with an intensity you will rarely find in an action movie. This ultra-violent and ultra-rude acid trip is one of the all-time masterpieces of European action cinema!
Despite being an English-language film, Léon is a 100% French production, so we'll make an exception as there is no way this film could not be our number one in this ranking. The family of 12-year old Mathilda (Natalie Portman) is killed by DEA agents led by the psychotic Stansfield (Gary Oldman). She moves in with professional killer Léon (Jean Reno) who lives in the same building as her. He teaches jer the ways of his art, which she intends to use for killing Stansfield.
The film carries a vibe that is similar to Luc Besson's earlier hit La Femme Nikita, creating an unlikely premise and taking us on a thrilling journey from there. The visuals are stunning and stylish, the mood is dreamy and melancholic, and the action sequences are brutal and epic. Léon defined the trope of the mystical and unstoppable hitman for the next decades. The film rightfully became a cult flick, and the international breakthrough for both Besson and Reno.