Ranking the best Mel Gibson action films from Lethal Weapon to Mad Max.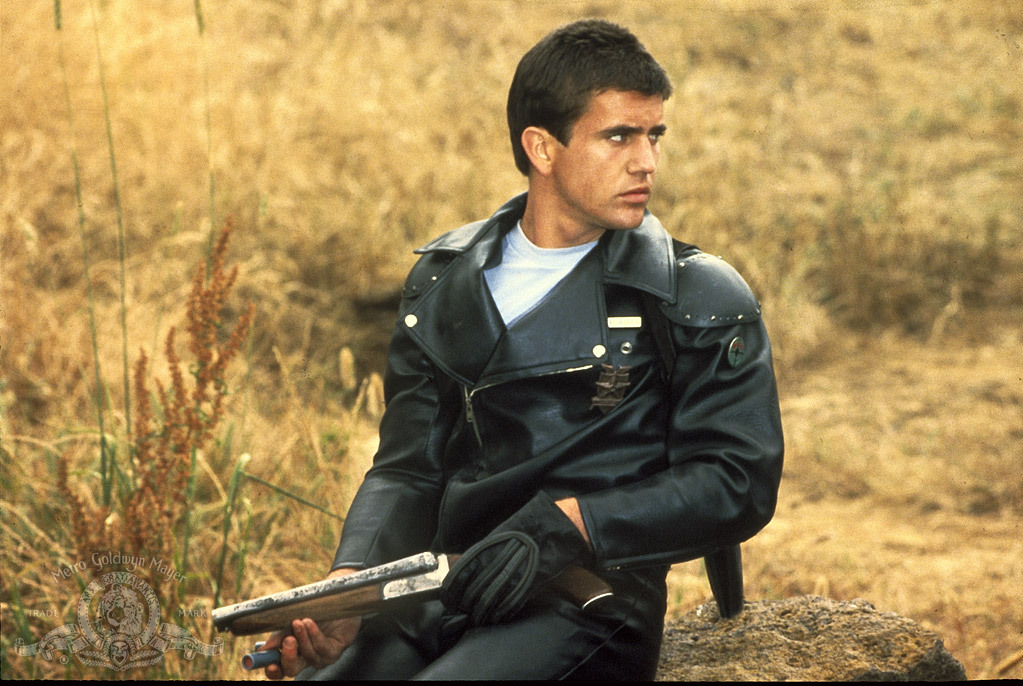 Mel Gibson became one of the megastars in Hollywood during the 1980s and 1990s, and I think it is fair to say he is one of the most charismatic actors of our time. He moved seemingly without effort between genres both as an actor and a director, but here at the Ultimate Action Movie Club we love him most for his action flicks, of course. So let's check out his ultimate Top 10 action films!
10) We Were Soldiers (2002)
The first major battle of the Vietnam war is the stage for this war actioner that follows Colonel Moore (Mel Gibson) and his battalion in their heroic fight against the overwhelming North Vietnamese Army. We Were Soldiers was part of the new wave of hyper-realistic war movies. It may be well the goriest of the whole bunch, the camera never shies away from the even the most horrifying scenes.
And yet the soldiers and their camaraderie persevere even in the most dire of circumstances. This overdose of pathos and a fairly one-sided account of the Vietnam war may require some patience from viewers in some scenes. We Were Soldiers delivers ultra-violent and ultra-heroic immersion into the battlefield.
Boss Level: Frank Grillo's New Brand of Superior Action Entertainment
9) The Patriot (2000)
An Australian and a German made one of the most American movies to come out in the 2000s. Gibson and director Roland Emmerich teamed up for what is almost a Braveheart remake set during the American revolution. Former war hero Benjamin Martin's peaceful life is turned upside down when violent conflicts erupt between colonists and the British army. After witnessing the brutality of a British regiment he digs up his old weapon stash and the war is on!
Just as in Braveheart, tragedy strikes during an unruly time in a land under British occupation, but this time the battles are fought with muskets, cannonballs and a tomahawk! Emmerich creates epic pre-CGI battle sequences of a massive scale, which are the best part of the film. The occasionally tedious pathos and a dubious portrayal of slavery are not, on the other hand. It all balances out in the end, though, and The Patriot becomes an action-packed period piece that stages the American revolution as popcorn cinema.
How Mel Gibson Ultimately Saved America in 'The Patriot' (2000)
8) Blood Father (2016)
Blood Father is the closure of Gibson's unofficial rage and revenge trilogy that started with Payback. Ex-con Link and his estranged daughter Lydia need to flee from a gang of Mexican drug dealers she got involved with. A father and daughter who have both fallen on hard times reunite involuntarily. It's another great performance by Gibson who is as intense as ever, and his melancholy turns into blind rage when the life of his daughter is put on the line.
Frantic chase sequences alternate with reconciliation attempts of a troubled relationship between two stubborn characters. Link takes it up against the Mexican mob and other unsavory folks, and the various shootouts and brawls are pretty brutal. Blood Father is a gritty road chase movie, and a great example for a modern action film done right.
'Dragged Across Concrete' is Pure Grindhouse Action Done Right
7) Bird On A Wire (1990)
Romantic comedy and action are two genres that only sometimes mix well, and Bird on a Wire shows how it can be done successfully. Rick (Gibson) has been living in secret identities in a witness protection program, and runs into his old sweetheart Marianne (Goldie Hawn) by chance. When his former criminal associates show up at the same time to take him out, Rick and Marianne embark on an explosive and emotive journey through the country. 
Mel Gibson and Goldie Hawn have a terrific on-screen chemistry, and magnificently oscillate between witty banter and silly slapstick. Director John Badham moves the film at breakneck speed with a ton of awesome set pieces. Plenty of ground and air vehicles go up in flames during the wild chases. The icing on the cake is a ridiculously fun finale with Marianne and Rick taking it up against a whole squad of villains and a dozen wild animals in a zoo. Fast, funny, and sexy, Bird On A Wire is the perfect choice for action movie date night.
6) Maverick (1994)
The dream team of Mel Gibson and director Richard Donner took a break from the Lethal Weapon franchise and turned their attention to the Western genre. The remake of the classic TV show features professional gambler and con-man Bret Maverick who seeks to enter a poker tournament with the best players in the country. Scraping together the entry fee is just one of his obstacles, when he faces an array of tricksters like him.
The film looks fantastic, and recreates that old-school Western vibe with top notch production values. It's also not short on action with brawls, family-friendly gunplay and exciting poker matches. Gibson, Jodie Foster and James Garner (the original Maverick) form a terrific trio of grifters who play a light-hearted game of double-crossing. Maverick is a humorous and exciting action adventure, perfect family entertainment!
Shane Black's 'Lethal Weapon 2': The Darkest Buddy Cop Movie That Never Got Made
5) Get the Gringo (2012)
Get the Gringo feels like a spiritual sequel to Gibson's classic Payback. The film chooses the slightly bizarre setting of a Mexican prison that is self-organized by the inmates, and becomes a microcosmos of the most dangerous kind. An American bank robber (Gibson) gets thrown into the jail. He develops a plan for his escape, working his way from the bottom of the food chain all the way up to the sinister prison director.
Gibson reprises his Payback character, a charming, witty scumbag who leaves a pile of bodies in his trail as a result of his clever machinations. The film is not short on action and also does not fail in some emotional moments. Get the Gringo is a fantastic throwback to the action classics of old, where bloody violence and sarcastic humor went hand in hand.
Mel Gibson is the Ultimate Action Santa Claus in 'Fatman' (2020)
4) Payback (1999)
Payback is a perfect upgrade of the film noir for modern times with hard-boiled gangsters, crooked cops, and a despicable yet charming anti-hero as main character. After a heist Porter is shot by his accomplice Val, who takes his share of 70k and leaves him for dead. Porter survives, and goes after Val and an entire crime cartel. 
Gibson throws all of his charisma into this role. His Porter does so many nasty things to people (not only to those who deserve it) but you'll forgive him instantly, and we can't wait to see how it all plays out for him. Quirky characters, black humor and high-octance action sequences make Payback an action thriller masterpiece.
3) Braveheart (1995)
With Braveheart, Gibson re-imagined the medieval history film as epic action drama. The story of William Wallace who leads the uprising of the Scots against the English occupation became the first modern medieval battle epic. The movie has it all, romance, some humor, intrigues, but above all some of the greatest battle sequences ever put on screen! 
Its immersive and ferocious mass fights influenced many films that followed, from Saving Private Ryan to Gladiator. The movie is pretty much perfect in every respect, and it's emotional power will even make hardened action fans secretly wipe away a tear. Braveheart delivers epic and bombastic entertainment, and is the kind of films that Hollywood was created for.
5 Reasons 'Lethal Weapon' is the Ultimate Christmas Action Movie
2) Lethal Weapon 1-4 (1987 – 1998)
The Lethal Weapon movie series is the only buddy cop franchise we ever needed (together with 48 Hrs.), a masterful combination of humor, action and thrills by director Richard Donner and writer Shane Black. Reckless cop Martin Riggs (Gibson) is paired with veteran detective Murtaugh (Danny Glover) to investigate an apparent suicide. After a lot of initial friction they overcome their differences and start an investigation that leads them deep into the criminal underworld.
Gibson and Glover play their parts with uncanny intensity, their characters are not just one-dimensional joke crackers, but both of them have a fascinating depth. The first part is one of the all-time action classics, but the three sequels held up the high quality. All four entries to the franchise are ultimate highlights of action cinema, so we decided to lump them all into our second place of this list.
1) Mad Max 1-3 (1979 – 1985)
Director George Miller and his lead actor Mel Gibson invented the post-apocalyptic action genre as we know it today. The barren wasteland with its savage characters also became the stage for a new kind of car action: the totally insane type. Gibson for the first time introduced his acting skills to a wider audience, and delivers a compelling portrayal of police officer Max Rockatansky who is turning to a cynical anti-hero.
The first film is a gritty low-budget affair, the second one is packed with some of the best car mayhem of all time, and the third created a more comic-like approach to the post-apocalyptic world. Every single one of them is a masterpiece. And for that reason, our top entry of Mel Gibson's best action films is the entire Mad Max trilogy.