Ranking the best ultimate action movies from acclaimed director Jesse V. Johnson. Check out our top picks below…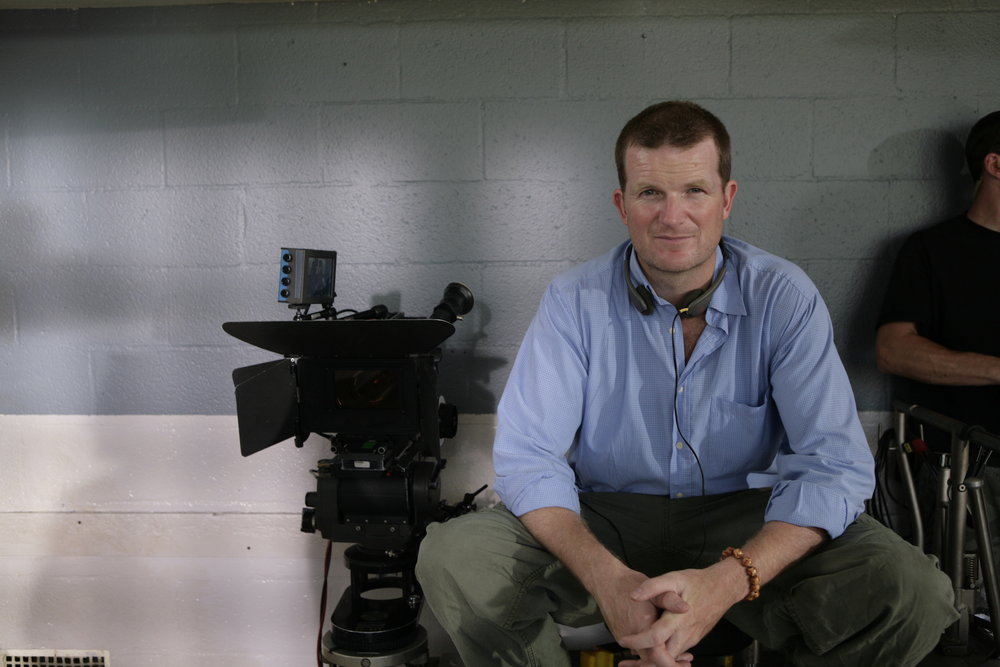 Jesse V. Johnson is one of maybe a handful of directors working today who actually know how to create highly entertaining action films. In many of his works, he distilled the essence of genre classics and gave them a much-needed modern upgrade. Johnson successfully manages to embed high-octane martial arts action and devastating shootouts into classic story templates about redemption and revenge, that are sometimes funny, sometimes tragic, and which usually feature archetypal, but charismatic characters. 
A distinguished stuntman and stunt coordinator, he started started to write and direct his own movies in the late 1990s, and created his vision of how action cinema should look like in the 21st century. In this article we'll list and discuss the top 10 movies of Jesse V. Johnson, one of the masters of contemporary action cinema!
After their first clash in The Expendables, Steve Austin and Dolph Lundgren faced each other once again under Johnson's direction in this slightly above average B-actioner that tells a simple story without much fuss. Mob enforcer Tommy (Austin) is tasked to deliver a package with unknown content to crime lord "The German" (Lundgren). His job is severely hindered by all sorts of criminals that want to see him dead before he accomplishes his mission. The Package is another typical Austin vehicle, in which he plays his usual character, the monosyllabic and slightly fatalistic behemoth with a code of honor. Lundgren only shows up in a couple of scenes as flamboyant and sadistic mobster boss, but those are some of the movies' best. 
The action comes at a good rate with plenty of fights and copious amounts of bullets flying around. There's no fancy martial arts, Austin usually just grabs people and breaks them into half. There are some intense and raw fights for action fans to enjoy, and the relatively sober cinematography fits Austin's style pretty well. The Package is a decent job from Johnson, and also one of Austin's best movies so far. 
Damage: How Stone Cold Delivered the Best Wrestler Movie Ever
Pit Fighter is the film that earned Johnson some early recognition with action movie fans. It tells an atmospheric and action-packed tale in an artificial micro-cosmos. The movie's vibe shares some similarities with Robert Rodriguez' El Mariachi, but then is a lot more darker and violent. Jack suffers from amnesia since he got injured during a firefight. He now spends his days as a tournament fighter. As he gets through one brutal fight after another, his past slowly catches up with him in the worst way possible. 
Pit Fighter could have been an ultra-cheap run-of-the-mill actioner, but in Johnson's capable hands it became a fine example for indie action movie making. The film looks as good as it probably can with solid acting, atmospheric cinematography and a pervasive melancholic vibe. The fight sequences are full of raw brutality and occasionally even border on a gore flick, but fit perfectly with the overall grim tone. The action choreography is simple and not overly spectacular, but that's okay. Pit Fighter has its limitations, but Johnson successfully demonstrated his talent as director and action choreographer with it.
In the 2000s, Johnson's films were still firmly rooted in low-budget action cinema. The Last Sentinel is another one of them, and it became another success! In the future, humanity has lost the war against the cyborg drone police. One of the last survivors is Tallis, a genetically engineered super soldier, who roams the ruins of human civilization. One day, he rescues a woman from a drone police squad, and together they devise a plan to save what remains of humanity. The Last Sentinel was directed and written by Johnson, and the script features a lot of goofy, but terrific stuff! It's the perfect mix of ingredients for a B-action flick with cyborgs, sword fights and talking weapons. 
The film delivers fully on the action front, with explosions and shootouts by the minute, and gallons of blood being spilled. The largest part of the story takes place in an abandoned refinery, and the special effects crew did an impressive job in blowing up a large part of the site. Don Wilson plays the main character Tallis, and delivers a surprisingly convincing performance as disillusioned and depressed combat veteran. The Last Sentinel is an entertaining action inferno that looks a lot better than it should considering its budget.
Don "The Dragon" Wilson Goes 007 in 'Operation Cobra' (1997)
Triple Threat gave us the ultimate showdown between Eastern and Western martial arts titans Iko Uwais, Tony Jaa, Scott Adkins, Michael Jai White and a few others. After being lured to take part in the raid of a Thai village under false pretenses, ex-special forces members Payu and Long Fei are on the run from mercenary leader Deveraux and his goons. Their paths cross again when Deveraux takes a job to kill rich philanthropist Xiao. They also run into Jaka, who saw his village destroyed by Deveraux in the raid, and together they take the fight back to Deveraux.
The plot of the film is somewhat fragmented and its characters are extremely shallow. Thankfully with Johnson a director was brought in who could make the film shine where it matters, and he gives everyone ample opportunity to showcase their incredible fighting skills! So just lean back and enjoy the action and there's a ton of it, with a bodycount that feels like it's in the triple digits. Especially the finale is just incredible with three martial arts masters on either side giving it all! Triple Threat may suffer a bit from the high expectations placed on it but it's still a highly entertaining action flick!
Everyone's favorite debt enforcers are back, thanks to the brazen ignorance of the first part's ending by writers Jesse V. Johnson and Stu Small! After an explosive reunion, Sue and French are sent to Vegas to collect money for their boss Tommy once again, this time from casino owner and Sue's former love interest Mal. During their mission, a vengeful shadow from the past begins to haunt them, and we're in  for another display of plenty broken bones and bullet-perforated bodies. Just like in the first installment, the story is mostly composed of episodic segments with Sue and French going from place to place and putting their assets (= fists) to use to collect outstanding debts. 
The chemistry between Adkins and Mandylor is just as great as in the first movie, and their coarse and bickering exchanges already make this second installment worth a watch. On top of that we get many fight scenes where both of them again get the opportunity to showcase their skills, including a violent clash between the two of them (to quote French on the matter: "Just like good old King George used to say: Come and fucking get it!"). Debt Collectors is more of the same, but that same is pure awesomeness!
Scott Adkins Keeps the Kicks Coming in 'Debt Collectors' (2020)
"You know, it's just not like the old days." That's the opening line of The Butcher and the motto for this nostalgic gangster action flick. Merle is an enforcer for local crime lord Murdoch. He gets set up during a job, but instead grabs the opportunity to run away with a bag of money. Together with bartender Jackie he embarks on a violent escape from Murdoch and his henchmen. The Butcher oozes an atmosphere and melancholia like you'll hardly find in a DTV actioner. A life that took a few wrong turns (Merle) meets an unfulfilled life (Jackie).  The film features several moments of calm reflection, and while it's not exactly a philosophical treatise, many of the dialogues should resonate with viewers.
Eric Roberts leads an impressive cast of B-movie veterans, and Johnson was able to tease out great performances from all of them. The Butcher doesn't chain action-packed set pieces into another, but still has enough eruptions of violence to keep action fans hooked. Johnson creates some epic scenes of gun violence, the shootouts are stylish and brutal. The Butcher is the best of his earlier works by quite some margin.
Eric Roberts Tries to Out Cliffhanger Stallone in 'Freefall' (1994)
Savage Dog was not the first collaboration between Jesse V. Johnson and Scott Adkins, but it started a streak of great films the two made together with no end in sight yet. A labor camp in 1959 Indochina is run by corrupt local military and the German war criminal Steiner. Former inmate and boxing champion Martin agrees to participate in fighting contests taking place in the camp. A tragic turn of events instigated by Steiner's henchmen leaves Martin with an insatiable hunger for revenge. Savage Dog gives us Scott Adkins unleashed, deforming and mutilating his opponents in ways you wouldn't have thought possible. 
The first half already has a couple of decent fight scenes, and once all plot points are ticked off its carnage time! Adkins faces some formidable adversaries, among them Chilean behemoth Marko Zaror in another clash between the two after their first unhealthy meetup in Undisputed 3. Knives and machetes turn many scenes into a massacre, and the fights are complemented by ultra bloody shootouts. The whole package is old-school action heaven, and Savage Dog was another home-run for Johnson and Adkins.
Almost all of Johnson's film were serious affairs until 2018, but in that year he changed course and created two rather light-hearted action flicks, one of them being Accident Man. The film is based on a comic book, and once again Johnson teamed up with Scott Adkins, who also co-wrote the script. Mike Fallon is a professional killer, whose specialty is to make his murders look like accidents. Fallon is member of a guild of eccentric assassins that meet regularly at the pub Oasis. When someone who he used to hold dear gets killed, Mike picks up the trail of the murderers, which leads him right back to the Oasis. 
Spectacular fights, foul-mouthed banter and a groovy soundtrack are the ingredients that make Accident Man another highly successful collaboration between Johnson and Adkins. With Michael Jai White, Ray Park and Amy Johnston, Johnson managed to assemble some martial arts grandees as formidable adversaries for Adkins. Accident Man also was a visible step up in production quality for Johnson compared to his previous works, and combined with a flawless execution of the action sequences and sharp cinematography, makes it one of his best works to date. And on top everything, we're introduced to the interesting concepts of relieving post-murder tension and defenestration (It's a word, look it up!). 
The Debt Collector is Johnson's take on 1980s buddy action flicks, and with it he managed to establish  Scott Adkins and Louis Mandylor as a dream team of modern action cinema. French is running a rather unsuccessful dojo and has accumulated considerable financial obligations. He joins a debt collecting agency and is paired up with one of the companies' veterans, Sue. French quickly learns that most debtors will only hand over their money after a good beating, but when the two are sent to collect a debt from a dangerous criminal, they need more than their fists to survive. 
Sue and French proceed relentlessly during their jobs and turn every location they visit into a remodeling case with plenty of broken furniture, bones and noses. Their love-hate relationship also gives us plenty of funny and wise-ass banter. It's not all light-hearted fun, the script manages to strike a good balance between comedy and some darker moments. In addition to being fantastic martial artists, both Adkins and Mandylor do a terrific job in creating believable and relatable characters. We can only wonder why Johnson was not given the opportunity to direct an A-list film since then, if The Debt Collector is not testimony to his talent, I don't know what is!
After Accident Man, Johnson followed Scott Adkins again to his British turf, but what they achieved with Avengement outshines everything they did so far in both of their careers. Convict Cain Burgess escapes from his guards during a day release, walks into a bar, and takes a group of gangsters hostage. He is out for revenge, and holds them responsible for a botched job that got him into prison and his face disfigured. One wrong choice, and from there it all goes downhill for Cain into a spiral of violence. Avengement is a grim film with tragic moments and a dark sense of humor that always treats its characters with respect, however.
Adkins undergoes a bizarre transformation from average Joe to a cynical and brutish avenger with a frightfully deranged look. As for the action, there's no artistic martial arts with flying kicks, just brutal fist fights with an incredible intensity. It's street violence to the extreme with stabbings, some other rather unappetizing moments, and a finale that will give you a concussion and nosebleed from just watching it. It's a slick production with a perfect choreography of the action sequences and razor-sharp editing. Johnson's films just keep getting better and Avengement is the highlight of his career so far, a prime example for first-class action cinema in the 21st century! 
Scott Adkins is the Modern Action Renaissance Man in 'Avengement' (2019)